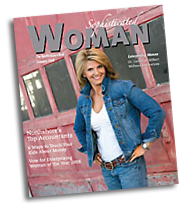 Show your support & vote for Dr. Catherine Wilbert!
The Enterprising Woman of the Year Award will be announced in the April 2010 issue of Sophisticated Woman and presented at the Annual Sophisticated Woman Hat's Off Luncheon.

All entries must be received by February 26, 2010. Only one vote per person may be cast. All voters must be 18 years or older.
EW Woman of 2009:
Catherine Wilbert, Donna Gaspard Benfatti, Desiree Simmons, Ti Canipe, Dwan Mabry, Stephanie Weeks, Brandilynn Robichaux,
Ronda Gabb, Constance Chen & Marie Lotempio, Liz Cannon, Traci Landry