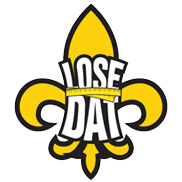 Dr. Catherine Wilbert is thrilled to be the Nutritional Consultant for this years Franco's Lose Dat Competition. Helping each participant reach their fitness goals and find new quality of life through health and nutrition is an exciting prospect for Catherine and she is hoping that it will be the first step in a long relationship in helping each and every one of you continue your journey to Vitality.
Catherine is a Doctor of Naturopathic Medicine, Nutrition Consultant, Culinary Nutritionist & nationally recognized wellness expert.  She is the owner of The Nutrition Company and Vitality Juice, Java and Smoothie Bar, Catherine prides herself on the fact that there is finally a place where healthy really does taste good.
As owner, president, and product developer for PhytoCeutical Formulations, Dr. Wilbert has also combined her nutritional and pharmaceutical knowledge with her experience as an athlete to formulate a unique line of nutritional products to provide specific nutritional results and broad ranging, multiple health benefits. PhytoCeutical Formulations products are sold in hundreds of stores across the United States and are in distribution nationally and internationally. Dr. Wilbert is the creator of Swerve™, all natural sugar alternative. Swerve™ is a revolutionary and truly unique sugar alternative that is unlike anything in the marketplace. Swerve™ is a all-natural sweetener that looks, tastes, measures, cooks and bakes just like sugar. It has zero calories, zero glycemic index, and is appropriate for diabetics along with any and everyone wishing to reduce their sugar intake for better weight management and better overall health.